Mountaineering
Tien Shan is one of the highest mountain ranges in the world.
The most northern peaks over seven thousand meters on the planet can be found here.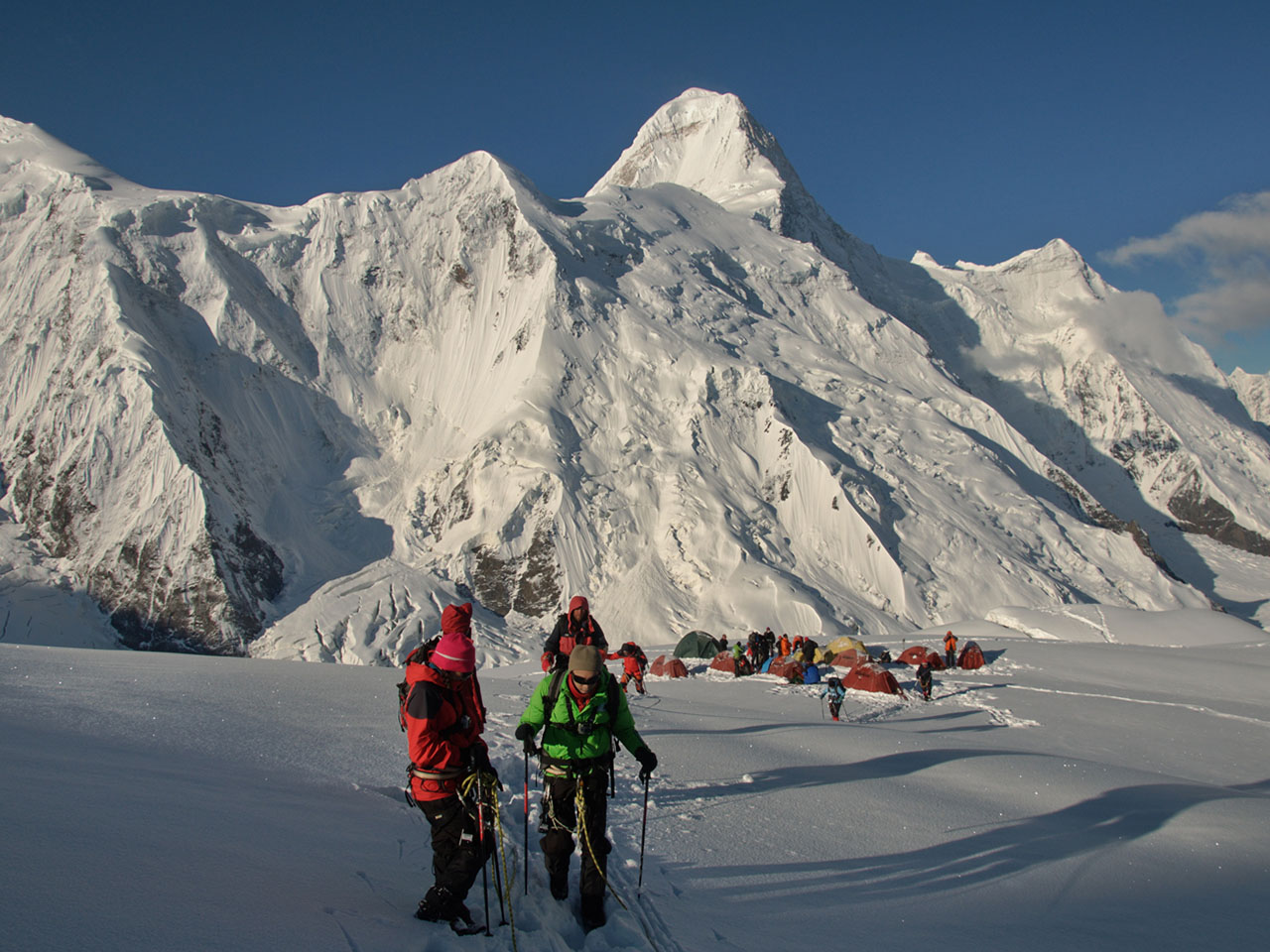 Dear friends – climbers,
Our company, Kan Tengri Expeditions, has been organizing the ascent of Khan Tengri Peak from our base camp on the Northern Inylchek glacier since 1989 - 30 years already!
During this period, many hundreds of climbers from different countries of the World tested themselves on the slopes of Khan Tengri Peak.
All climbers have not only different climbing experiences (including high-altitude), physical and technical abilities, but also, which is important, a limited period for the expedition.
At your choice, in the season of 2020 our company offers three options for the expedition to Khan Tengri Peak from the North:
"Classic" – standard 24 days program with two acclimatization climbs up to the altitudes of 5500 m and 6150 m. This option is suitable for those who begin their career as a high-altitude climber.
"Advanced" - 20 days with one acclimatization climb to 6150 m. This option is for those who have enough climbing experience to the summits of 5500m +.
"Extreme" - 14 days for experienced high-altitude mountaineers or for those who have already climbed another peak 6000m + this season before climbing to Khan Tengri peak. Convenient for the program "Snow Leopard."
The best period to climb Khan Tengri peak in our 30-year experience is July 15 - August 20, when there is more stable weather conditions, less snow on the route, warm and rarely strong winds at high altitudes.
For each option, there are fixed expedition dates.
Good weather and good climbing,
Kazbek Valiyev
Director of Kan Tengri Expeditions
22 ascents to the summits of 7000m +:
he was the leader of the first ascents to the peak of A. Blok, Kyzyl Asker, Communism Peak, 7495m along the Southwestern wall (new route);
one of the climbers along the Southwestern wall of Everest (new route);
made an ascent to Peak Dhaulagiri, 8167 m along the South-South-West edge (new route) in the "Alpine style";
the captain of the USSR national team on the traverse of four peaks of Kanchenjunga Peak, 8596m.